American Election
Preview Greg Buchanan's upcoming Sixteen Horses
---

---

AMERICAN ELECTION
INTERACTIVE FICTION
1-2 Hours | Eleven Chapters
(For a content warning, scroll to the bottom of this page.
Contains some spoilers)


---
"One of the single most engrossing, horrifying
pieces of interactive fiction I've ever read."
- Xalavier Nelson Jr
"This story grabbed me by the heart and shook.
Highly recommended for a look at darkness and what it makes you."
- Patrick Weekes
"Acres of emotional and social subtext [...]
The sense of dread never lets up."
- Rock Paper Shotgun
"Masterful"
- Imperica Magazine

"Haunting, emotional and immersive."
- The Indie Game Website
"Heartbreakingly human."
- Meristation

"A relentless series of blows. It does this very well.
Twists of phrase bite; mirrored images echo. It hurts."
- Andrew Plotkin

"If a generation from now someone asks me
what it was like watching the rise of Trump's
America, I might just show them this."
- Jefferson Toal
"One of the most important indie games that you can experience this year."
- Game Curator
---
A dark political nightmare game about Abigail Thoreau,
a campaign assistant working to elect her candidate.

In this game, you will make choices.
Choices will appear in coloured text.
You are an American.
It is 2016.
And you are being followed.
---
WRITER / DIRECTOR : Greg Buchanan
PROGRAMMERS: Cherie Davidson and Matt Nichols
COMPOSER: Seb Peters
ILLUSTRATOR: Adam Coburn
LOGO: Anthony Gambino
CONSULTANT: Tanya DePass
SCRIPT EDITOR: Gary Kings
Special Thanks:
Heather Antos, Kevin Snow, G.C. Baccaris, Mio Borromeo,
Xalavier Nelson Jr., Ruth Karlsson, Athena Paradigm,
Liam de Valmency, Bogdan Vera, Kieran Nee,
Sarah Longthorne
---
[Music, text-shaking, and text speed can be altered in the in-game menu in the top right.
Use the [ ] option below the menu to maximise and minimise the game]

---
CONTENT WARNING:
(Spoilers)

Abuse, Workplace Abuse, Parental Rejection,
Threat, Sexual Harassment, Homophobia,
Death Threats, Police Brutality.
---

Screenshots: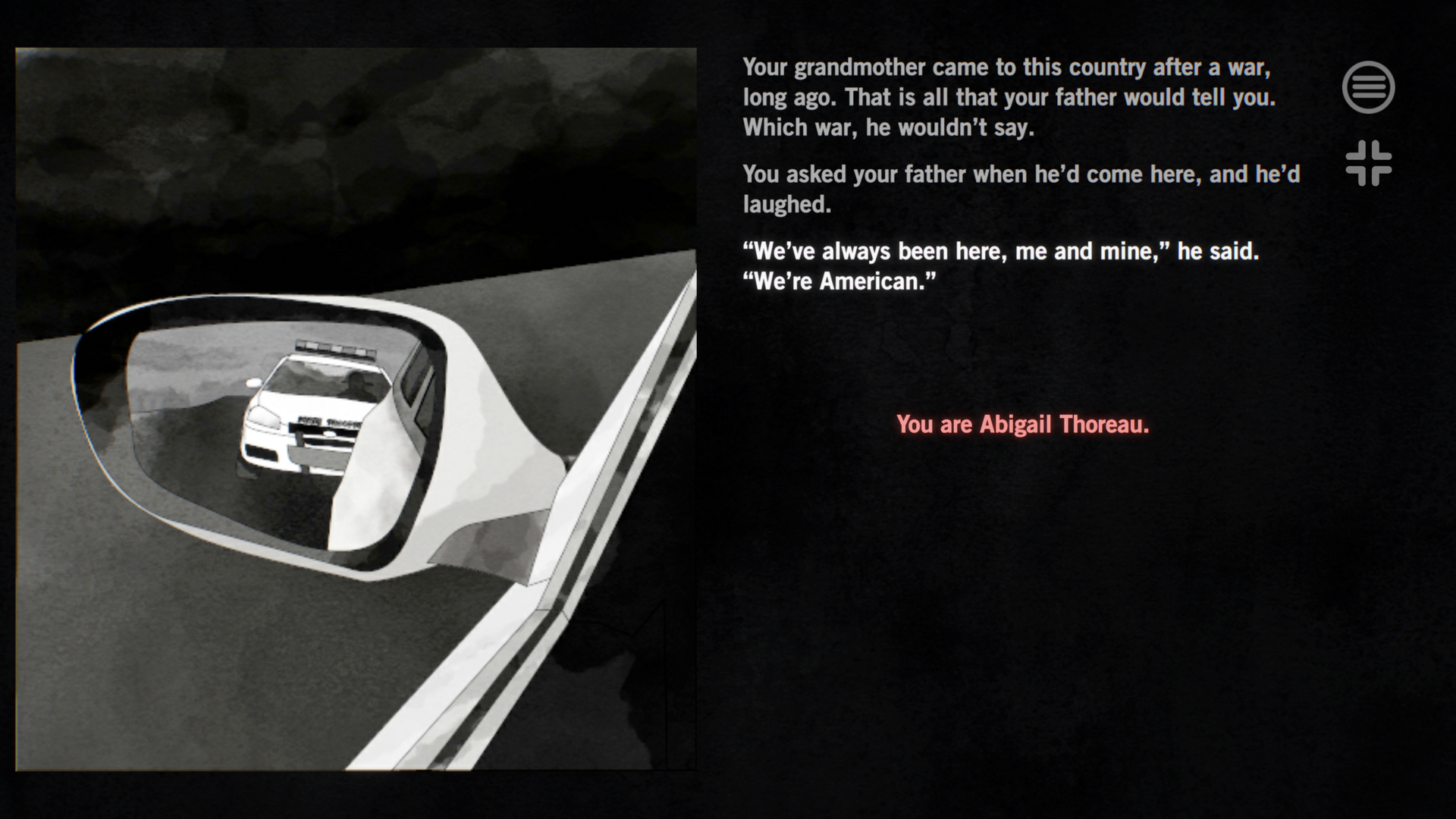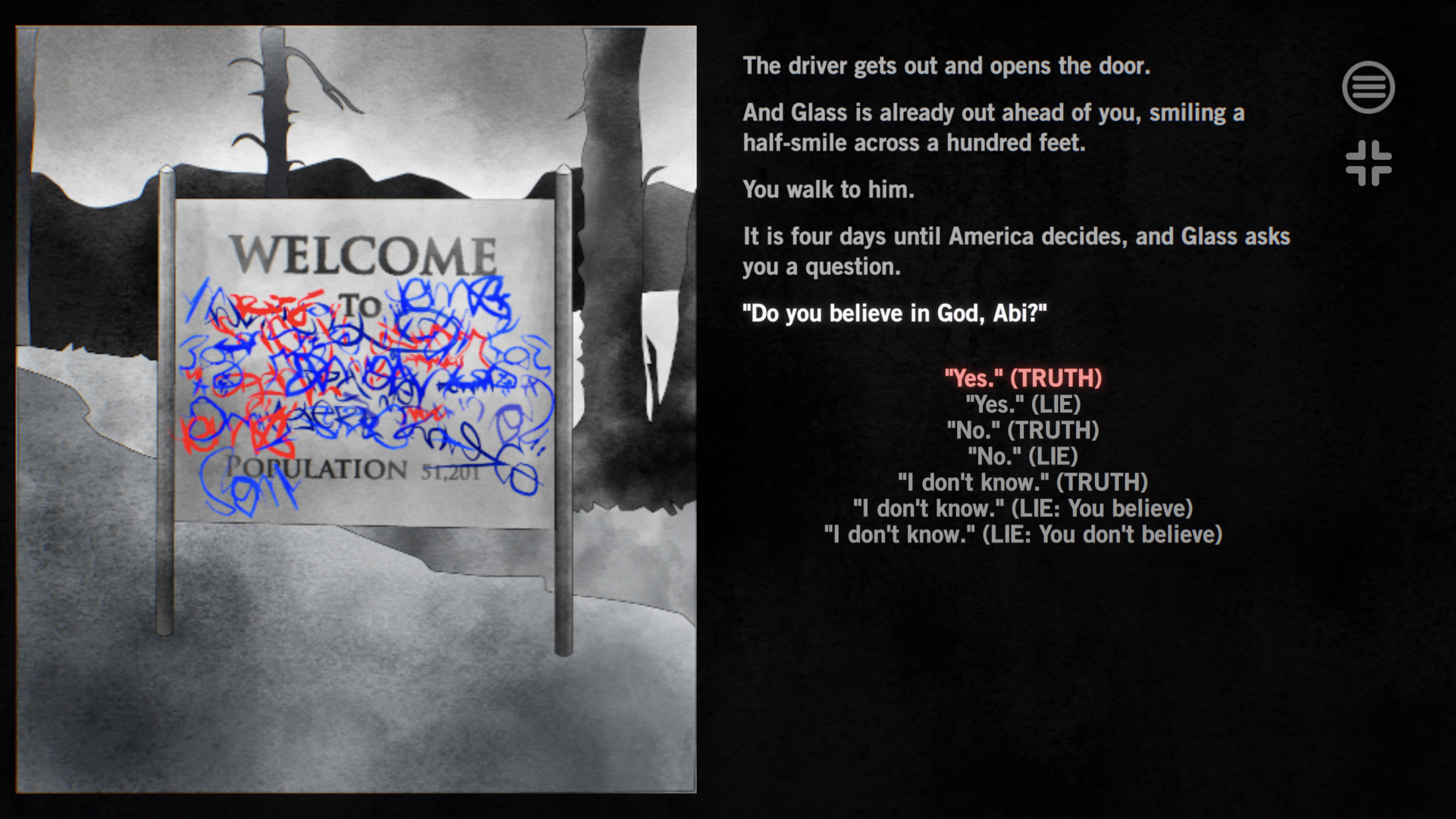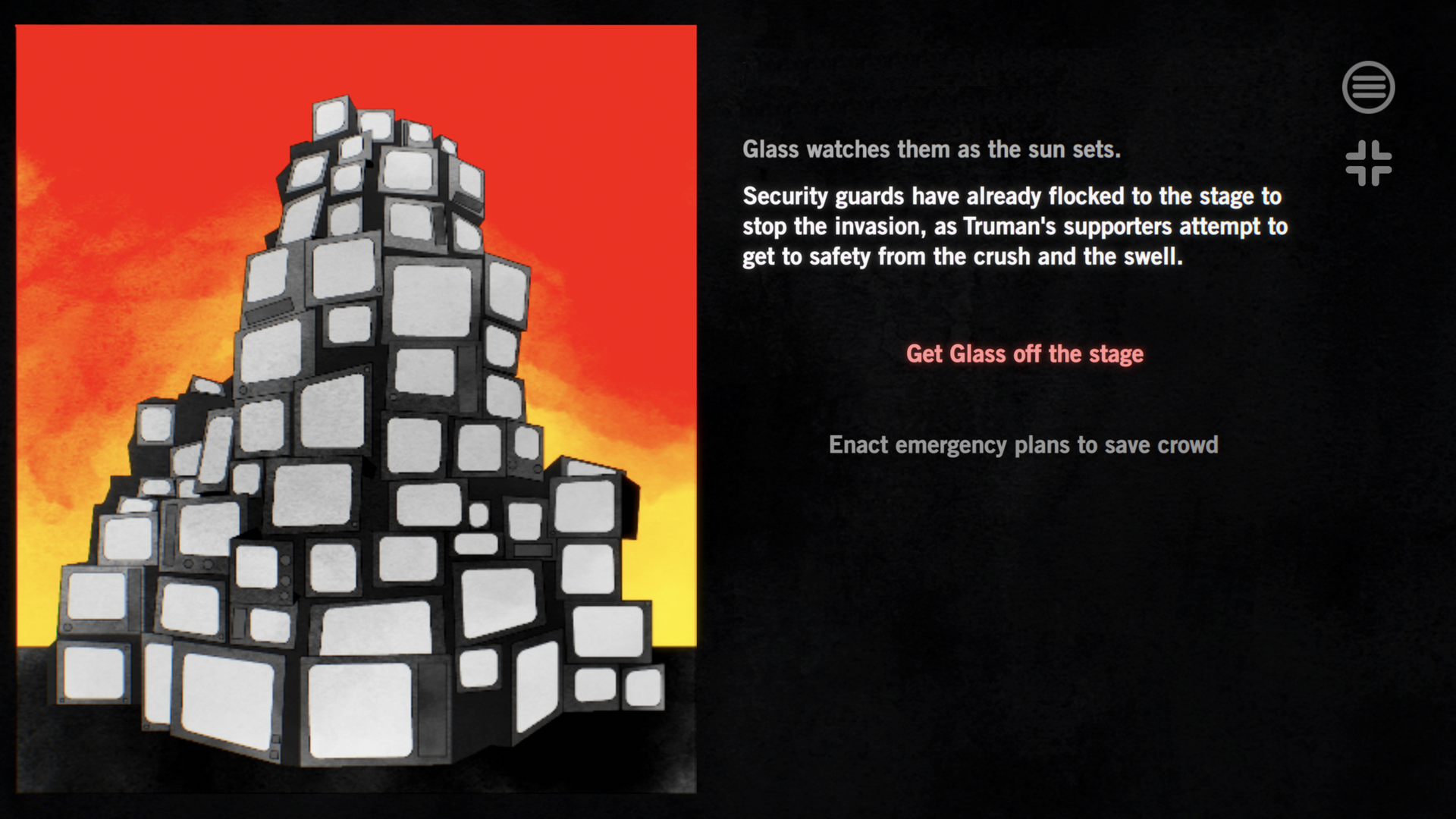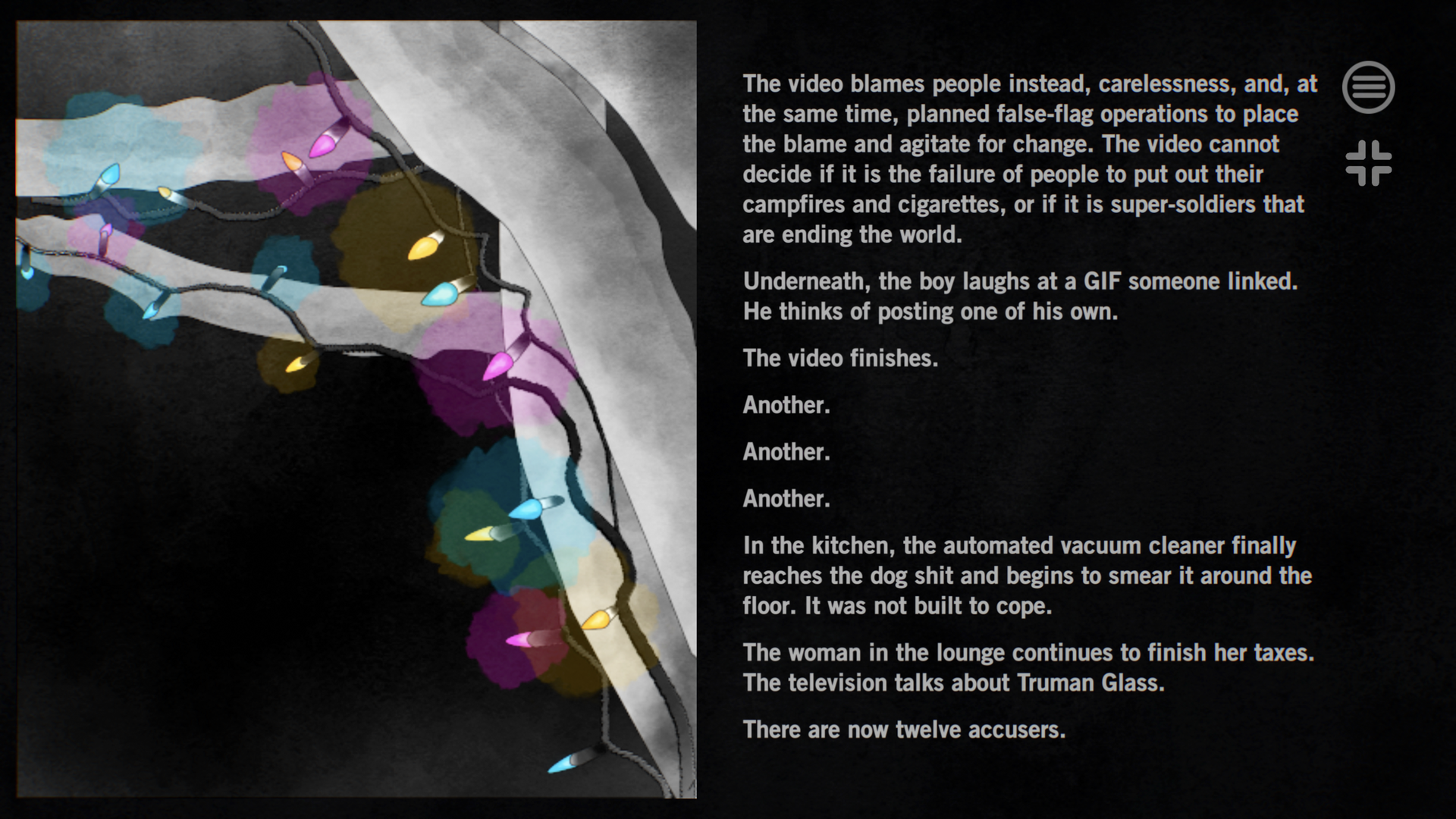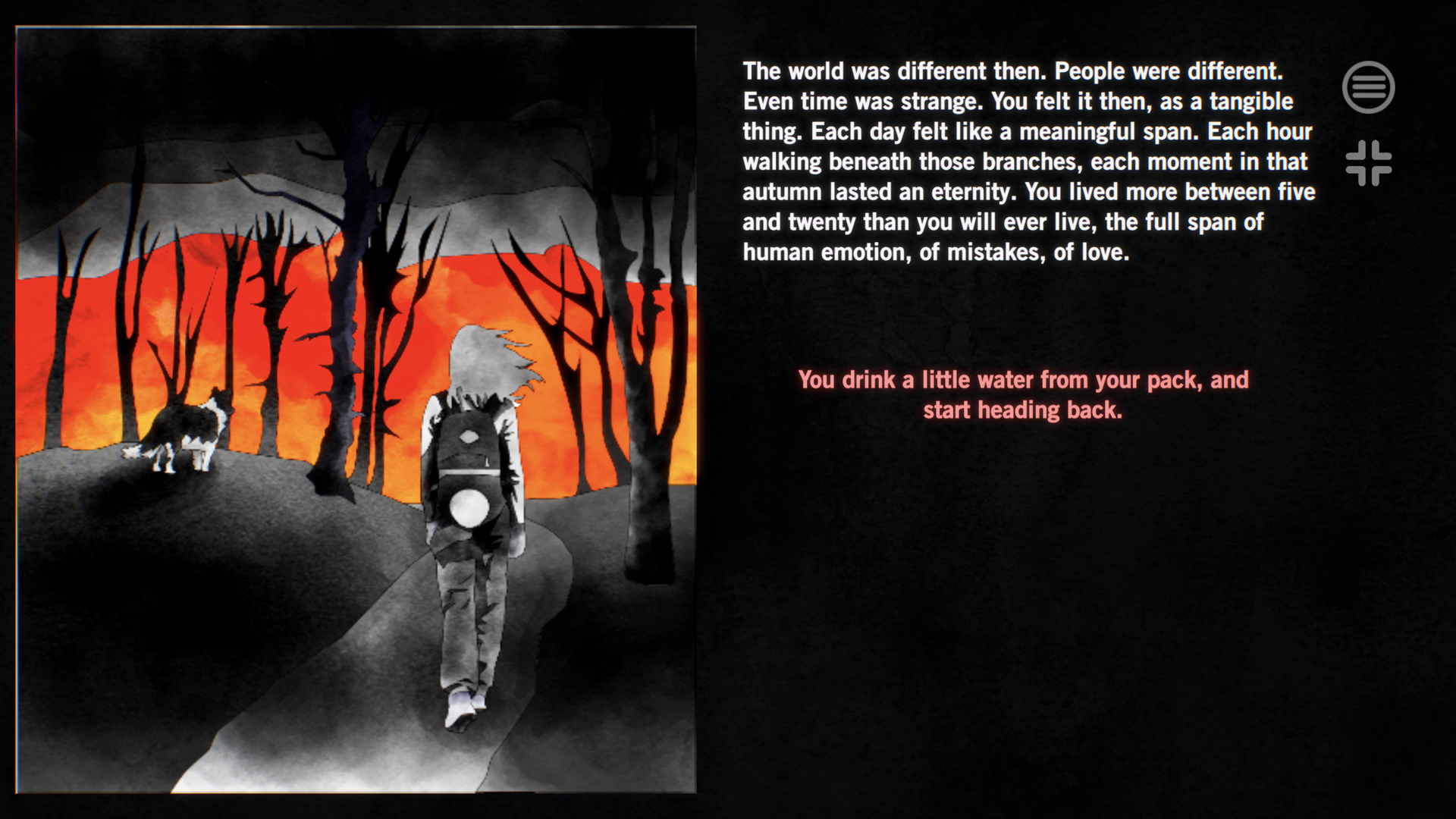 ---
© Buchanan Productions Ltd 2019